Pregnancy loss and the workplace – Zip

A financial services company with around 800 staff around the globe
What prompted your company to look at a pregnancy loss policy?
Chief People and Culture Officer, Anna Buber-Farovich, explained: "We know that one in four pregnancies end in miscarriage. So, for us it just made sense to provide support for our people as it was something many of us, including men and women at Zip, had experienced personally."
Director of PR and Communications, Kerry Parkin, said: "We saw the announcement from the New Zealand Government at the end of March, making three days of statutory leave available to people affected by miscarriage. It gave us pause for thought and we began to have discussions really quickly because we could see that this was a gap in our policies."
How did you go about it?
"As a nimble organisation, we were able to move on this quickly – it took 10 days to model the policy, get the right people involved and be ready to launch. It was so clear to us as a leadership team that it was the right thing to do, that there wasn't any debate about it. Zip is a leader in product, but people as well, so it just made sense to myself and our founders, Larry Diamond and Peter Gray, to provide this support to our employees," said Anna.
And what was the end result?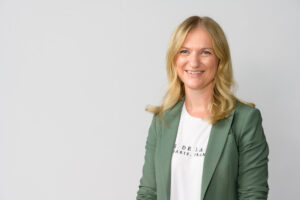 "We developed a standalone policy that offers two weeks of paid bereavement leave to anyone experiencing pregnancy loss, regardless of gender or tenure. This includes the partner of the person experiencing the physical loss. We also extend our parental leave policy to any employee who experiences loss after 24-weeks, offering 16-weeks paid leave for primary carers and 4-weeks for secondary carers, regardless of gender or tenure.
"We spend a large part of our lives at work, so it is pivotal employers understand, and have empathy for, what grieving parents are going through. The response from our people was overwhelmingly positive when we introduced our policy earlier this year.  Taking this step is one of the ways we deliver on our commitment to building an inclusive and equitable workplace at Zip and I would encourage other organisations to take similar action," said Anna.
Join Zip in taking the M.A.'s Pregnancy Loss Pledge.