Pregnancy loss and the workplace – British Army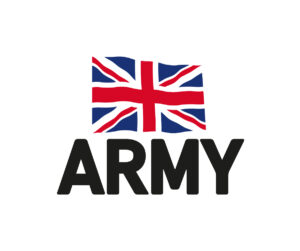 What prompted your organisation to look at a pregnancy loss policy or guidance?
With around one in four pregnancies ending in miscarriage, the British Army has become increasingly aware of how common it is in a large organisation like ours. We are fiercely committed to looking after our people and wanted to ensure that our policy and guidance are available to support Servicemen and Servicewomen who have been affected by the loss of a baby during pregnancy.
How did you go about this?
Army Headquarters were immediately supportive of the proposal to develop guidance to support those going through miscarriage.
They agreed that it was essential to engage with our staff to learn about their experiences and to understand what support they found useful or what they thought others in similar circumstances might benefit from. We reached out to some of our staff networks and were inundated with responses from serving personnel who wanted to support the project. We've tried, where possible, to incorporate their suggestions into our new guidance document.
The Army found the Miscarriage Association's resources incredibly useful and used their downloadable policy template as a basis for our own guidance.
What was the end result?
Since everyone's experiences are so different, the Army felt that it was important to avoid a 'one-size-fits-all' policy which had to be followed in circumstances like these. Instead, we wanted to provide guidance and support to all of those affected as well as offering signposts to line managers and colleagues.
We've chosen to include the guidance in our 'Guide to Pregnancy/Maternity and Breastfeeding in the British Army' document.
One of our soldiers who tragically lost her 20-week old son to SIDS has also set up the Army Child Bereavement Network. The group aims to offer peer support to serving personnel and families who have experienced bereavement at any stage of pregnancy or childhood.
Corporal Hollie Davis, who set up the Army Child Bereavement Network said: "Grief after baby/child loss can feel very lonely and isolating, even when you have loved ones around. Sharing sorrow with others who have had similar experiences can help. My aim has been to help offer peer support and signposting to those who are suffering unimaginable loss. I hope that we can support each other and help one another along the healing journey."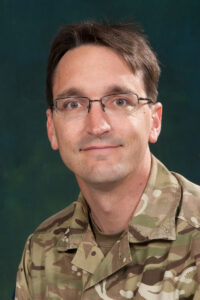 Lt Col Trigger (Jonathan) Buxton, the Chair of The Army Parents' Network said: "As the British Army strives to be an inclusive an employer, we want to provide as much support as possible for our people. The guidance on miscarriage has been significantly developed this year to provide flexibility and advice to line mangers to ensure that each case is handled in the way that best suits the individual who has experienced the loss.
"Additionally, sitting alongside the Army Parents' Network and the Breastfeeding Network, the Army Child Bereavement Network will provide all soldiers with a safe place to share their experiences and support one another."
Join the Army in taking the Pregnancy Loss Pledge here.