Pregnancy loss and the workplace – Hallam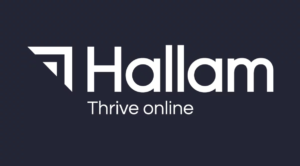 A digital agency based in Nottingham, with 55 employees. 
What prompted your organisation to look at a pregnancy loss policy or guidance?
There's a personal story behind us committing to the PLP, which we see as one of the many steps that we can take as a business to supporting anyone in our team who is affected by miscarriage. This story is published on our blog – it's my story and it is the main reason why we have introduced our own miscarriage guidelines.
Prior to what happened to me, it was not something I'd thought about implementing or advocating for, and it's not something we'd considered as a business. I recognise how lucky I am to work at a company like Hallam where the owners of the business listen and let others lead on change.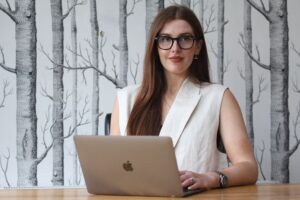 For Hallam, it was when I explained that there were no statutory rights in the UK for those who experience miscarriage (pregnancy loss under 24 weeks) but in New Zealand and India there are. And because of this, we had a real opportunity to support those who physically experience a miscarriage or if they're the partner of someone who does.
We are hopeful that with Baby Loss Awareness Week, campaigns like the Pregnancy Loss Pledge, upcoming TV documentaries and awareness raising from influential people will firstly, encourage our Government to do the right thing and implement basic rights (as part of their Women's Health Strategy) for those who experience a miscarriage. And secondly, will remove the social stigma of talking about it over time. The positive effect this would have on the wellbeing of people who experience these traumatic life events would be huge but if the pain and impact is not acknowledged further, we'll continue to see sobering stats such as '20% of women who have had one miscarriage experience the same levels of PTSD as former frontline soldiers'.
How did you go about it?
I simply went to my line manager with some loose ideas and her immediate response was: "write it down and show it to the senior leadership team". When I was searching for examples of other policies, general HR advice and ideas on how to structure the guidelines that's how I discovered the Miscarriage Association. Once everything was written up, I didn't even have to have a meeting with the senior leadership team. I simply sent them the document and it was signed off that same day, and we talked about how I'd present it to the company, what I would feel comfortable with and if I needed any support.
My biggest hurdle was presenting our guidelines to near 55 in a Google Meet, telling everyone I work with what I'd gone through, why we were doing this and what the guidelines were; I was so nervous!
And what was the end result?
We now have our very own Miscarriage Support, Guidelines, and Policies which are available to all Hallam employees on our internal Employee Handbook. Feedback is very much encouraged and if anyone ever has any new ideas for the guidelines we'd want to ensure it's reviewed, so we very much see the guidelines as a starting point and are flexible/adaptable over time.
Our guidelines for those who experience a miscarriage under 24 weeks are:
Five days paid compassionate leave that is not deducted from dedicated sick days
Paid leave for associated or follow-up medical appointments and fertility treatment
Two days paid leave when menstruation returns which are not deducted from your dedicated sick days.
Support and discretion from those who you choose to tell, for example, your Manager
The right to keep your miscarriage private if you choose. Your manager will ask you what, if anything, you would like other people at work to know.
Access to Hallam's MHFA team and Care Coins if you'd like professional counselling
Return to work meeting with your Manager to discuss how we can support you in any or all of the following:
When you are ready to return to work
Phased return to work
Flexible working arrangements
How we can reduce stress at work
Any other adjustments as needed