For health professionals
The kind of care that women or couples receive from their GP, hospital or community staff can make a real difference to how they cope with the experience of pregnancy loss.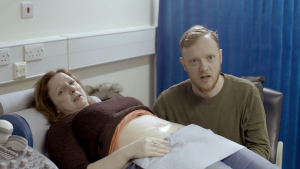 Most health professionals work hard to provide good and sensitive care.  Some of you will have been through pregnancy loss yourselves and have a real understanding of the needs and feelings of patients facing something similar.
But it's not always easy, especially given pressures of time, staffing, facilities and resources.
I find it very difficult breaking bad news without the appropriate privacy.  The patient is usually very anxious and upset.
The Miscarriage Association recognises those constraints and works to support health professionals in providing the best care you can.  On the next pages you'll find free learning resources as well as news and other information that we hope you will find useful for yourself, colleagues and/or junior staff.