Caring for women experiencing pregnancy loss: a free e-learning resource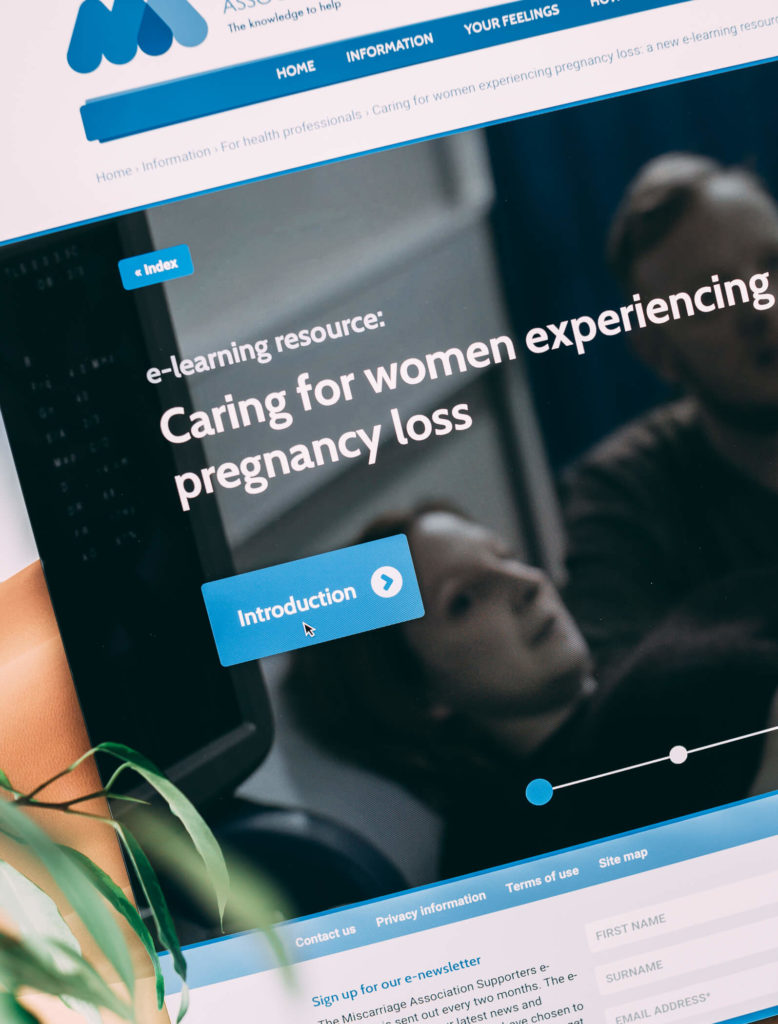 We have developed this free e-learning resource to support you in providing the best care you can to women experiencing pregnancy loss. The resource is based on the real experiences of health professionals and women, and uses films and interactive activities to enhance your learning.
Pregnancy loss can be a deeply distressing experience and the support you give can make all the difference to helping women through this difficult time.
We know it isn't always easy to find the time to reflect on the care you provide and we hope that this resource will help you increase your understanding of women's experiences and how best to support them. You will also find that it is an excellent tool for continuing professional development and revalidation.
You can access the resource below:
Index
You can return to this index at any time – just click on the link at the top left of your screen.