Leaflet orders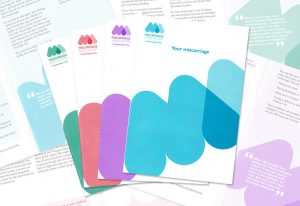 We are pleased to offer a series of patient information leaflets which can be ordered entirely free of charge for UK-based hospitals, practices, clinics or workplaces.
Our leaflets, which provide practical information and explore the feelings around miscarriage, ectopic pregnancy and molar pregnancy, can be ordered using the link below.
Who can order leaflets? 
Health professionals
Any health professional can order leaflets for their hospital department, practice or clinic, but we do ask that you seek your head of department's permission and give their details on the form below. This is to minimise the duplication of orders. Please ensure you complete the form in full and pay special attention to the delivery address so we can be sure your order will reach you. Please be aware we are only able to provide this service to UK-based health services.
Employers, HR professionals or employee groups or representatives 
You are welcome to order leaflets to use in your organisation, whether that's keeping a supply in the HR department or having them available in communal areas. Remember, our leaflets are also available electronically and you can always link to these on your internal channels like intranet systems.  As we have highlighted, we provide our leaflets free of charge but we will always be glad to receive donations to support our charity.
How many can I order?
You can order up to 200 of each title (apart from the illustrated booklet which has a max order of 20), but we would ask everyone to consider how many you might realistically need over the course of perhaps a 6 month period, to avoid over-ordering and the leaflets going out of date. You can always order more. Please note there is no delivery charge and we do not require any purchase order number, or other such detail.  We do not want there to be any barrier to providing the leaflets to patients or employees.
To see the full range of leaflets available to you, click here. In addition, you can also order our business-card sized contact cards  which you also might find useful to give to patients or employees to have on hand in waiting or staff rooms, etc.
Place an order 
To access our online order form, please click here.
Delivery times and charges 
The provision of leaflets on a no-charge basis means that demand is very high. We will work as quickly as we can to get the leaflets to you, but please be patient as we work through the orders. If you have not received your order within one calendar month, please contact us here.
Queries 
If you have any queries, please contact us here.