Baby Loss Awareness Week 2022
9th October 2022
Today marks the start of Baby Loss Awareness Week, a special annual event to remember babies lost in pregnancy or during or soon after birth and to raise public awareness of pregnancy and baby loss.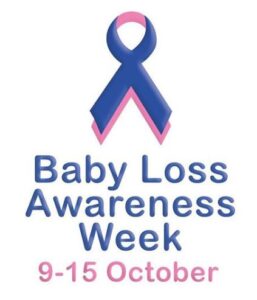 On our social media channels we will be sharing stories written by people who have experienced miscarriage, ectopic pregnancy and molar pregnancy throughout the week, as well as messages of support and comfort. You can find links to our social channels at the bottom of this page.
Like any other week we will be here to provide support and information to anyone affected by pregnancy loss, however recent or long ago. If you would like to talk with one of our helpline support workers – by phone, email or live chat – you can find more details here.
While this week can be a special time of remembrance, the increase in social media activity around pregnancy and baby loss can understandably feel overwhelming for some. Do take some time out from social media during the week, if and whenever you need to.
Baby Loss Awareness Week demonstrates the strength of the pregnancy and baby loss community in being there for people during and after loss. Each year, we are touched by the way the community comes together to share stories, offer support and raise awareness of the impact of pregnancy and baby loss.
For more information about the week, including details of how to register for our online Wave of Light event, click here.