The thin blue line, the deep red sea
6th November 2015
We are delighted to announce the publication of artist Marjolaine Ryley's new book, 'The ThinBlueLine, The Deep Red Sea'.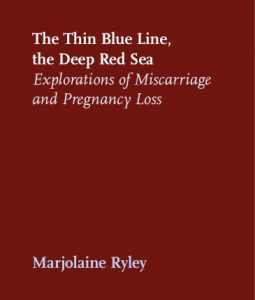 The culmination of 18 months work as the Miscarriage Association's artist in residence, funded by the Arts Council, this publication explores the experience of miscarriage through photography and creative writing.
That sounds simpler than it is.  The photographs express aspects of Marjolaine's experiences of pregnancy and loss, from the feathery seed-heads blown by a gust of wind, to the unused powdered milk spelling out the word 'Bye'. Her words mix thoughts, memories and dreams – pregnancies, lost babies, living children.  It is powerful and beautiful.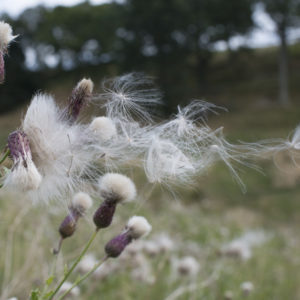 Her book ends with the acknowledgements to funders, supporters and advisors – and, too, to those who offered another kind of support:
'Special thanks to Kathryn, Theresa, Rosie, Megan and to all on the MA forum who held my virtual hand in the darkest of days.'
'The Thin Blue Line, The Deep Red Sea', published by NEPN, is available as a free e-book as well as a PDF.
There are 250 signed and limited edition copies of the book available for sale, with all proceeds going to the Miscarriage Association. These are available for £6.00 including p&p and can be ordered by emailing  marjolaine.ryley@sunderland.ac.uk.
You may also wish to visit Marjolaine's website.