The RCOG is seeking your views
8th February 2023
The Royal College of Obstetricians and Gynaecologists (RCOG) is updating its clinical guidelines on Recurrent Miscarriage, which they plan to publish in the next couple of months.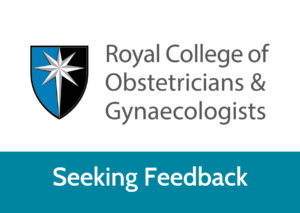 They have also drafted a patient information leaflet to go with it and they really want comments on it from people in the UK who have been affected by miscarriage. They particularly want to know if people find it clear and understandable.
You can find the draft leaflet and information on how to comment here: https://www.rcog.org.uk/for-the-public/browse-all-patient-information-leaflets/patient-information-for-consultation/.
Please note that the closing date for comments is Friday 17 February.
We do hope some of you will find the time to give your views.