New Memorial Book and certificate announced for pre-24 week pregnancy losses in Scotland
14th March 2023
The Scottish Government has today, Tuesday 14 March, announced a new Memorial Book and commemorative certificate for those who have experienced a loss before 24 weeks of pregnancy.
Until now, only losses from 24 weeks of pregnancy, legally known as stillbirths, are – and by law must be – registered. The new memorial book and optional commemorative certificate will for the first time provide recognition of earlier losses.
The Miscarriage Association is privileged to have been a part of the Task and Finish group that has worked on this important project which we believe will be a great comfort to many.
M.A. National Director Ruth Bender Atik said: "Many, if not most, people see the loss of a pregnancy, however early it happens, as the loss of a baby and of a planned future together.
"Until now, however, there has been no formal recognition of this type of loss, something which can add to existing feelings of distress and grief.
"We believe the new Memorial Book and certificate will bring solace to many, providing an acknowledgement of their baby's all too brief life.
"It has been a privilege to work with representatives from Scottish Government's Maternal and Infant Health, Improving Health and Wellbeing Division, from National Records of Scotland, from NHS providers and from charities representing those who have experienced pre-24 week loss. All have contributed their knowledge, experience and advice with the utmost thoughtfulness and sensitivity to this project.
"We look forward to the Memorial Book and certificates being available later this year."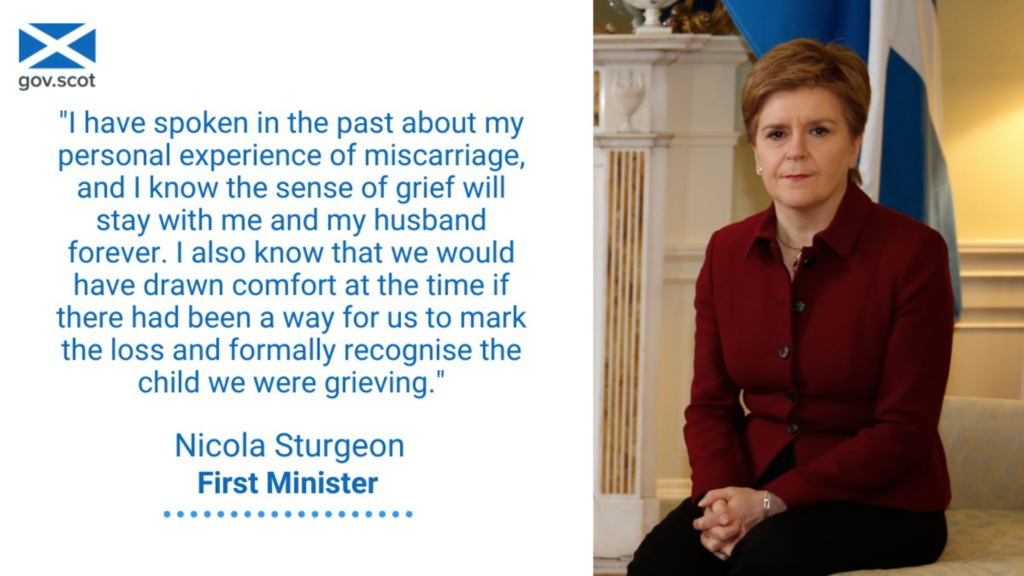 Further information from the Scottish Government:
Applications to record a pre 24 week loss in the Memorial Book will go live following the launch in Summer 2023.
There is no statutory requirement to register the loss, and all information given is done so voluntarily.
The loss must have taken place in Scotland, or applicants must reside in Scotland at the time of application.
There is no requirement for applicants to submit medical evidence of the loss with the application and historical applications will be welcomed.
More than one loss can be recorded by an applicant, with each one requiring a separate application.