Miscarriage: the talking continues
11th March 2013
It's been two weeks since we launched our campaign to get people talking about miscarriage – and what a success it's been!
We began with features on BBC Breakfast news, Radio 5 Live (47 minutes in) and BBC Radio Manchester and the conversations have been growing exponentially on Facebook and Twitter, in blogs and by text, as well as by phone and email.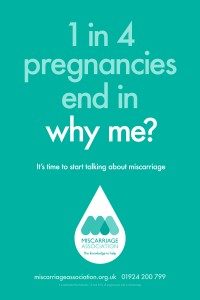 We have 30 five-foot high posters at 14 railway stations:  Bath, Bristol, Cardiff, Exeter, Glasgow, Linlithgow, Liverpool, London (Blackfriars, Finsbury Park and City Thameslink, Reading, St Albans, Newcastle and Monument.
And we have an army of over 60 volunteers who are helping with our stealth campaign, quietly leaving mysterious blue envelopes on benches, in cafes and on railway seats – all aiming to get people talking.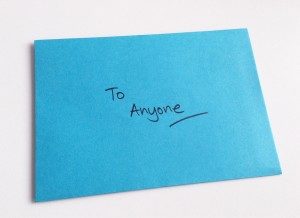 If you'd like to help, whether by alerting us on Twitter or Facebook when you spot a poster or envelope; or by helping to distribute envelopes in your area, please contact ruth@miscarriageassociation.org.uk.
As ever, our warm thanks to:
London marketing experts LIDA for their unrivalled design work for the campaign
media and PR company Pumpkin for getting the messages out there
all the people who have volunteered to talk openly to the media about their experiences of miscarriage and ectopic pregnancy.
Please help us keep the conversation going on Facebook and @MiscarriageA.