M.A. Youth Resources recognised at BMA Patient Information Awards
19th September 2017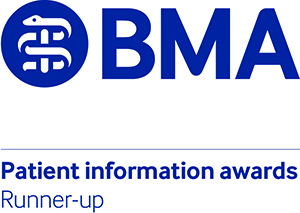 We are delighted that the Miscarriage Association was announced as Runner Up in the Information for Young Adults Special Award at the BMA Patient Information Awards, for our resources for young people.
The Special Awards were assigned to the best resources in 11 specific categories, with the Young Adults Special Award being a new category this year.
Our sincere thanks and congratulations go to Clare Foster who researched, planned and created the resources – a truly fantastic piece of work.
Dr Hannah R Bridges of HB Health Comms Ltd, who reviewed the resource for the BMA, noted:
 'Wow! This is a wonderful example how good consultation and understanding your audience can lead to great quality information!
The Miscarriage Association has identified a need for materials to support young people, who have different experiences and support needs. The consultation, planning, and promotional plans show excellence in producing health information. This shows through in the end products – high quality and extremely well-tailored to the audience.
The insight and thought that has gone into this is commendable. Take for example the 'what happens when you call our helpline' page – simple, highly visual, concise and reassuring information to encourage young people in need of support to dare to pick up the phone – the overall impression is one of kindness. Just wonderful.'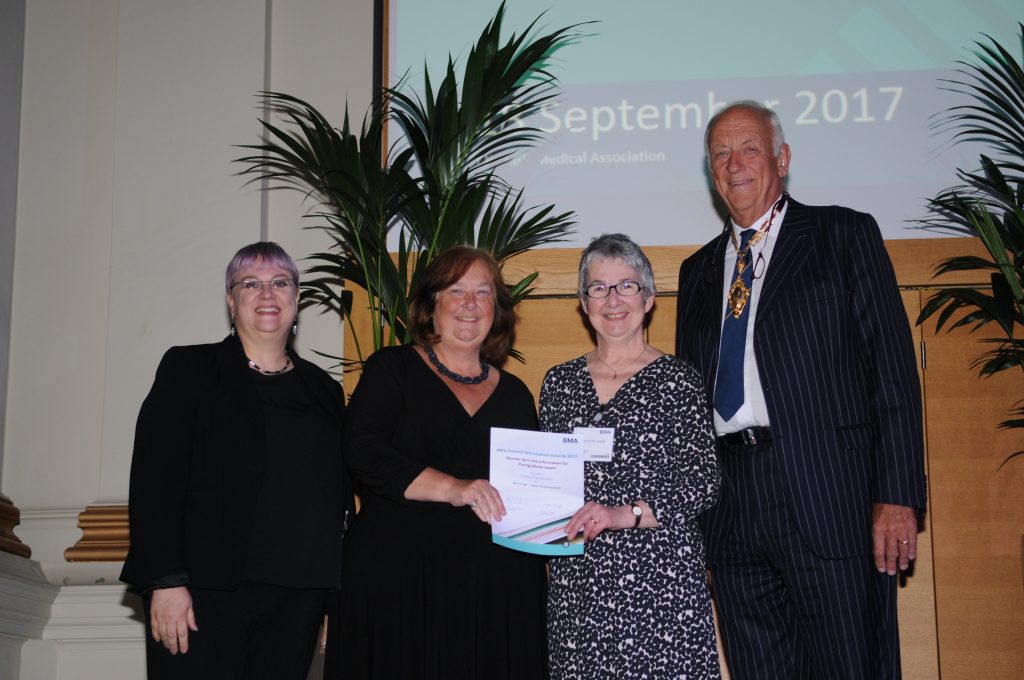 Left to right: Barbara Hepworth-Jones (M.A. Vice Chair), Penny Kerry (M.A. Trustee), Ruth Bender Atik (M.A. National Director),  and  Professor John Temple, BMA President
There's more about all the highly commended charities, as well as the winners and runners up at https://www.bma.org.uk/library/patient-information-awards/pia-winners.