Candle to support the work of the M.A.
14th June 2021
After a miscarriage or ectopic or molar pregnancy, many people choose to mark their loss in some way.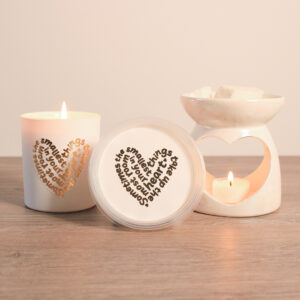 It's always a very personal choice but we know that lots of people like to light candles in memory, often on the anniversary of a loss and perhaps as part of the Wave of Light at the end of Baby Loss Awareness Week.
So we're really pleased to have linked up with Cosy Aromas founders Tamar and Paul Mayne who have been inspired to craft a new candle and wax melt by their own experience of miscarriage and infertility.
The luxurious candle and melt, scented with red raspberry and honeydew melon, bears the inscription 'Sometimes the smallest things take up the most room in your heart' in recognition of the impact that pregnancy loss can have.
Tamar said. "Coping with infertility is incredibly distressing and it's made harder by the fact that it is not often spoken about. Telling my story and working with charities like the Miscarriage Association to help promote their work on this is very important to me and to Paul."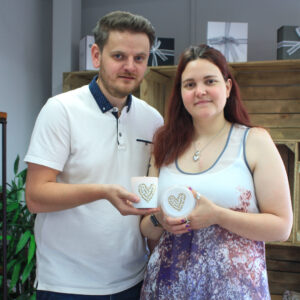 Priced at £19.99 and £5.99 respectively, 30% of the price of the candle and the wax melt will go to support the work of the M.A.
To find out more or to purchase a candle or wax melt, visit our online shop here.