Royal Parks Half Marathon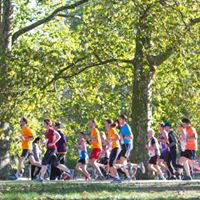 Thanks so much for thinking of running the 2018 Royal Parks Half Marathon for the Miscarriage Association!
It's a very special event – a stunning 13.1 mile route that takes in the capital's world-famous landmarks on closed roads, as well as four of London's eight Royal Parks – Hyde Park, The Green Park, St James's Park and Kensington Gardens.
It's a very special date – taking place on Sunday 14 October, during Babyloss Awareness Week, the time set aside each year to mark the brief lives of babies lost during pregnancy.
It's for a very special purpose – to help us provide support and information for anyone affected by the loss of a baby in pregnancy ands, at the same time, to raise awareness of pregnancy loss and the Miscarriage Association as a source of help.
Update: 14 August 2018.  We have a last-minute place – but you have to be quick!!
If you'd like to apply
The closing date for registering runners is 24 August, so if you'd like to run for us, please contact us immediately and we'll send you an application form.  Please be aware that we ask our charity place runners to pledge to raise a minimum of £350 for us, plus a (non-refundable) registration fee of £30.
If you already have a place
If you are fortunate enough to have your own place in the Royal Parks Half Marathon, but would still like to be part of our team, please just get in touch. We'll be delighted to welcome you to Team M.A..
If you'd like to try again next year
If you're interested in running for us in 2019, please look out for information on this page in February next year.  With luck, you'll be able to get one of our coveted places.
Information and inspiration
You can find out more about the Royal Parks Half Marathon here and you can see photos from last year's event here.