Dedicate a light of love on our virtual Christmas tree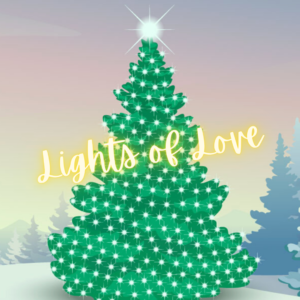 We know the festive season can sometimes be difficult for anyone who has been through miscarriage, ectopic pregnancy or molar pregnancy. Those can be devastating and lonely experiences and feelings of isolation – especially during the pandemic – might be felt even more keenly at this time of year.
Our virtual 'Lights of Love' Christmas tree gives you the chance to dedicate a light in memory of a baby or babies lost in pregnancy and help to support the work of the Miscarriage Association.
There is also an option to dedicate a light on behalf of someone else – and you can send them an eCard to view it on our tree.
By making a donation in this way, you're helping us to be there throughout the whole year for anyone affected by pregnancy loss.
The Miscarriage Association Lights of Love tree can be found by clicking on the image below.
Thank you.