Fundraising Resources
Thank you so much for offering to fundraise on behalf of the Miscarriage Association.  To help support you in your fundraising journey we have created these downloads, home printable resources and information sheets for you to use.
If you would like any of these resources posting out to you pre-printed, please just let us know by emailing karn@miscarriageassociation.org.uk  and we can arrange that for you, otherwise, please just preview these resources and print whatever you need!
Miles that Matter Resources
If you'd like to add a frame to your profile picture on Twitter and/or Facebook you can use this link: https://twibbon.com/support/miles-that-matter.
Miles That Matter Sponsor Form
Miles that Matter printable race number
Miles that Matter Blank Poster
Miles that Matter Printable Bunting
Maximising the impact of your online giving page
Is it legal? Guidance for fundraisers
If you'd like to add a header to your social media page it can be copied from here – just right click and copy the image you need.
Facebook

Twitter

Linkedin

Other Resources
Blank Posters for you to add details of your own event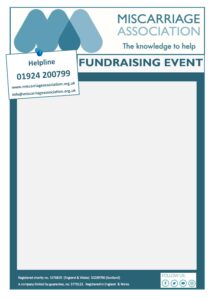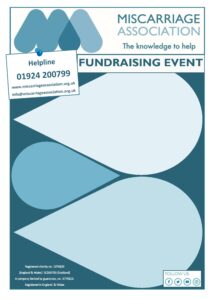 Awareness Posters